This page was last updated: August 27, 2016
Sign in below and leave your classmates a message and read other news.



Web Keeper

Julie Lineberry '66

Please - sign the guest book at the top of page, 

send us you corrected emails and/or addresses!!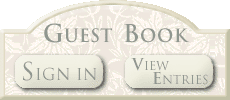 Coming SOON!

Register NOW!!

for the 2016 

Triennial Reunion

SEPTEMBER 23, 24 & 25th

Latest Alumnator! Fall 2014 Click on the image to get a readable/printable pdf

Click (double click) on one of the files below to:

1. Print a blank form 

or

2. To fill in online from your keyboard and then print for mailing use the second file below. 

Remember to save the file to your desktop using for example: 

" YOUR NAME StScho 2016.pdf".

PLEASE MAIL TO: 

 St. Scholastica Alumnae Association 

P.O. Box 493, Fort Smith, AR 72902 

Deadline SEPTEMBER 1, 2016